CLEARLY THE MOST AMAZING SONAR TECHNOLOGY EVER
You've never fished like this before, with a view below your boat so clear you even see your lure as you retrieve it.


Who wouldn't want stunning, real-time imagery below and around their boat?


Need a new view? No sweat. This transducer is easy to adjust.


Up to 200' down. Up to 200' away. That's an impressive view for real-time sonar.


Even if the waters are rough, this system stabilizes the view on your chartplotter screen.


No matter your setup, the simple plug-and-play connector makes install a breeze.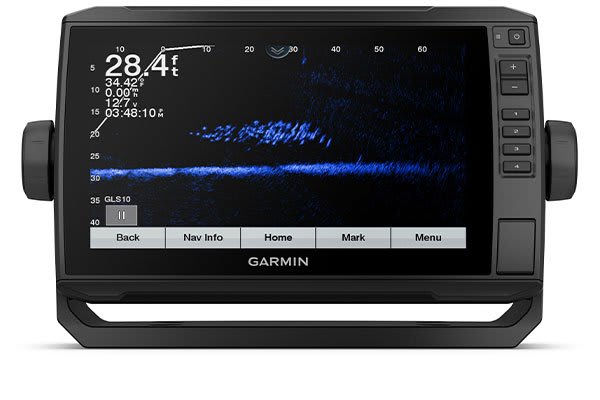 SEE EVERYTHING IN REAL TIME
See easy-to-interpret live scanning sonar images of fish swimming near clearly defined structure, see your lure as you retrieve it, and even distinguish between species of fish in real time.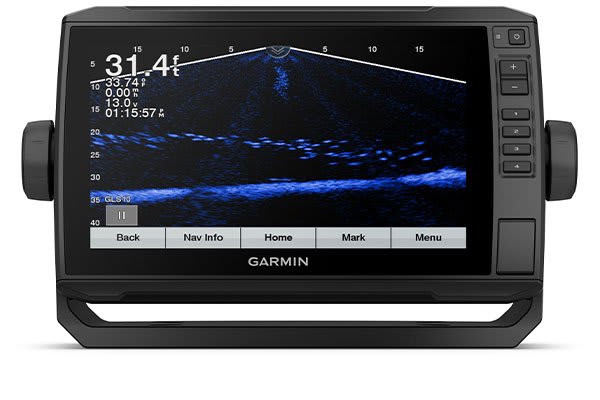 THREE MODES IN ONE TRANSDUCER
Easily adjust this transducer to how you fish. Point forward to see around your boat, point down to see directly below your boat, or adjust to get Perspective view, an overhead angle for shallow water (Perspective mode mount sold separately)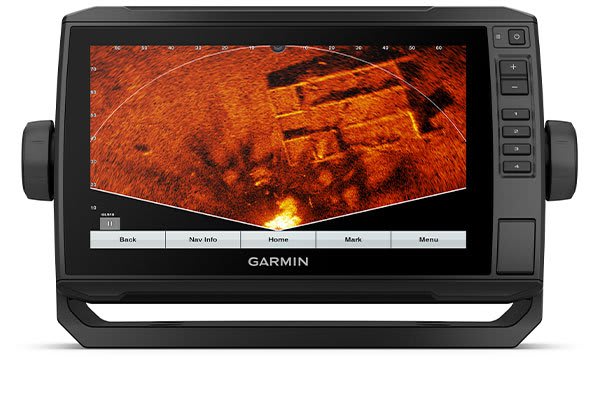 EXCELLENT RANGE
Not only can you see crystal-clear imagery below and around your boat, you can also see at a distance of up to 200' in all three modes — even while your boat is stationary.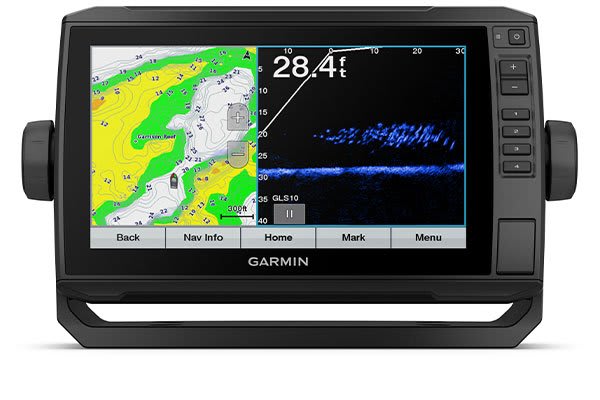 IMAGE STABILIZATION
Built-in stabilization system keeps the sonar image on your chartplotter steady, even in rough conditions.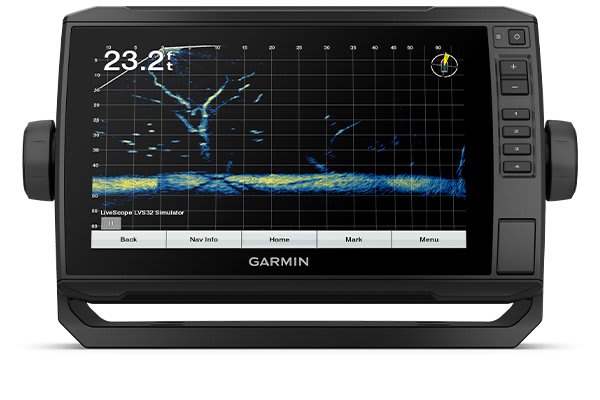 CUSTOMIZE YOUR VIEW
Switch up the view on your chartplotter with layout options such as forward range compression, hiding on-screen controls, grid angle and new reverse range options.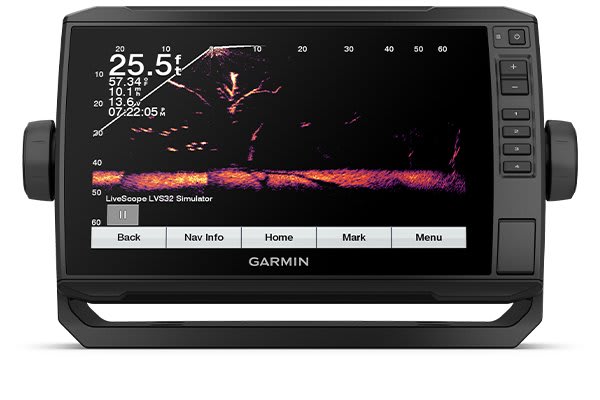 VIVID COLOR PALETTES
Choose from seven vivid color options — including Aqua, Caribbean, Lava and more — to see fish and structure in maximum contrast and clarity.
BEAM ANGLE ICON
This icon appears on your chartplotter display, so you can see where the Panoptix LiveScope transducer is aimed relative to your boat (calibration required).
EASILY CONNECT TO YOUR SYSTEM
Seamlessly integrate this system with your compatible Garmin chartplotter using the simple plug-and-play Garmin Marine Network connector.